Gender, Race, and Social Justice in London
Gender, Race, and Social Justice in London
Language Requirement:
None
Academic Standing by Program Start:
Sophomore or above
Location:
Europe, United Kingdom, England
GPA: 2.5
Program Overview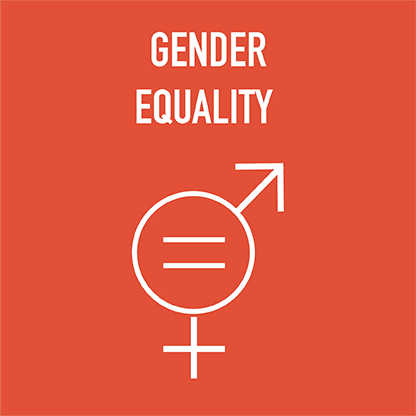 Who we are and what we do, monarchies and museums, churches and brothels, detective novels and Shakespeare' plays, all are shaped by gender. As one of the most cosmopolitan cities in the world, London is a great place to explore the workings of gender, race, and social class in history, society, art, architecture, science, and religion. From its ancient pagan religions to modern-day churches, mosques, and temples, from historical to contemporary monarchs, from the beginnings of the detective novel to today's captivating crime dramas, London is a case study in interlocking social differences and structures of power. Studying in London offers opportunities not only to read about how gender and race work but to see and experience them through walking Jack-the-Ripper's Whitechapel or discovering the untold LGBTQ stories behind artifacts in the Victoria & Albert Museum or taking afternoon tea in the posh Mayfair district or visiting the Buddhapadipa Temple.
Watch videos, see examples of excursions and program activities at the Gender, Race, and Social Justice in London blog!
Dates and Deadlines
| Term | Year | Priority Deadline | Deadline | Arrival Date | Departure Date |
| --- | --- | --- | --- | --- | --- |
| Fall Semester | 2023 | 4/1/2023 | 5/1/2023 | 9/3/2023 | 12/9/2023 |
Academic Details
You will enroll in four Gender Studies courses (each course is 3 semester credits / 5 quarter credits). 
You may also add a Liberal Arts in London course (Creative Writing in London, London: Biography of a City or The Play's the Thing). Your classes will combine classroom learning with experiential excursions that provide access to important locations and individuals within the United Kingdom.
All courses offered in London are recognized and approved for academic credit by various GEO partner institutions. Actual credit awarded is determined by the relevant department at your university in consultation with the study abroad office. Check with your study abroad advisor for more information.
Faculty and Staff
Susan Shaw is professor of Women, Gender, and Sexuality Studies at Oregon State University, where she teaches courses such as Gender, Race, and Pop Culture, Feminist Theologies in the US, and Global Feminist Theologies. Her books include Intersectional Theology: An Introductory Guide (with Grace Ji-Sun Kim), Girls Rock! Fifty Years of Women Making Music (with Mina Carson and Tisa Lewis) and Reflective Faith: A Theological Toolbox for Women. She is also co-author of the introductory textbook, Gendered Voices, Feminist Visions, and she occasionally blogs for Ms. She has previously led study abroad classes in the UK, Guatemala, and Costa Rica, and she has also traveled in Botswana, Lesotho, India, Ecuador, Chile, Mexico, France, Germany, Italy, and the Netherlands. In addition to traveling, she loves reading murder mysteries, watching TV crime dramas, going to musical theatre, and listening to Abba.
Amanda Milburn is the Director of GEO London and is responsible for all academic programmes at the GEO Centre. A native 'Brit', Amanda is half-Scottish, grew up in England, and lived in Wales for almost a decade before moving to London. Her academic background is in nineteenth-century British history, with specialisms in gender, class, and national identity. Amanda particularly enjoys helping students to navigate British society and culture.
Housing Description
Students will be housed in shared apartments. Students will be housed in single rooms with shared living spaces (kitchen, bathrooms, common space). The apartments will be conveniently located in zones 1, 2 or 3 in London. Students will be within walking distance of the London Tube, local grocers, restaurants, and cafés. Each apartment is fully furnished with beds, desks and a kitchen table and chairs. The kitchens are equipped with refrigerator, stove, microwave utensils, plates, glasses, and cookware. All apartments have wireless internet access, a washing machine, bed linens, and 24/7 emergency support.