Utilizing our extensive infrastructure abroad—including outstanding local networks comprised of site directors, faculty, and staff—the GEO team works with UO colleges, schools, departments, faculty, and campus partners to create academically integrated global education faculty-led experiences for their students. We welcome the opportunity to collaborate with you on the development of programs that integrate well with the academic, co-curricular, and cultural strengths of our GEO centers and the other designated sites around the world. The benefits of working with GEO are many, including:
Complete Academic and Logistical Support
On-site curricular integration
Supplemental lectures and excursion design
Classroom facilities
Budget oversight
Faculty and student housing
Promotional support
Dedicated Global Risk Manager
24/7 Emergency Phone
Three-tiered emergency staff support
Required travel insurance
Daily monitoring of world events and travel warning updates
Comprehensive health, safety, and risk protocols
---
Getting Started
For all UO faculty interested in proposing a faculty-led program, please refer to the process page and resources linked below. Please note, this process does not apply to pre-freshman programs. For additional information, contact geoinfo@uoregon.edu.
Faculty-Led Online Application Form
Deadlines
| Program Term | Program Year | Application Deadline |
| --- | --- | --- |
| Summer or Fall | 2025 | April 15, 2024 |
| Winter or Spring | 2025 | October 15, 2023 |
---
Resources
Proposal Process
Provisions and Final Agreement
---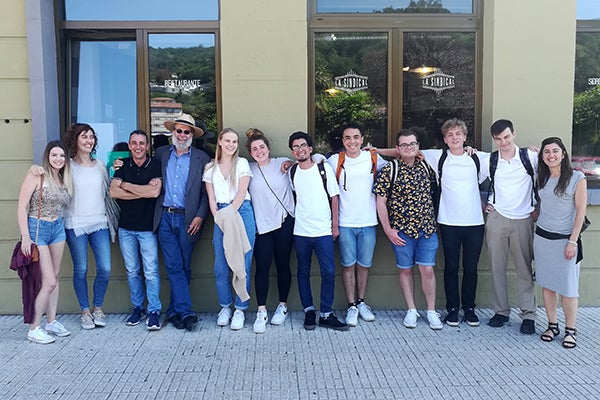 Faculty Testimonial
"Working with GEO has given me the extraordinary opportunity of traveling around Europe and South America with some of the best students at the University of Oregon. Studying journalism across cultures and languages with them has invigorated my conviction that learning abroad helps teach perhaps the most important lesson of all: We are all one."
—Peter Laufer, UO Professor of Journalism