Just getting started?
Image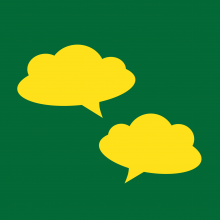 Explore the Student Guide to help you prepare for a successful study abroad experience
Share your interests so we can connect you with the right GEO team member (for UO and non-UO students)
Connect with a program coordinator during office hours (5-15 minute conversations), great for quick questions
Email us at geoinfo@uoregon.edu with additional questions
Advising for Exploring Students
---
Know who you want to speak with?
Make an appointment in advance through Navigate (UO students). Non-UO students please email to setup an appointment. All in-person meetings take place at 300W Oregon Hall unless noted below:
Elizabeth Abbasi (Advises for: UO Faculty-led programs in Spain)
Courtney Brost
(Advises for: Exchange programs in Europe/UK and Latin America, IE3 programs in Germany)
Ben Callaway
(Advises for: London (academic year))
Alyssa Červenka
(Advises for: Spain, Ireland, and USAC)
Kim Eitner
(Advises for: Italy)
Quinne Hauth (Advises for: London (summer), France, Germany, Denmark, Netherlands)
Jenn Kuan-Petitti
(Advises for: Asia, Oceania, Exchange programs)
Patrick McMurdo (Advises for: Africa, Greece, Latin America, Oceania, and Wildlands Studies)
Bernice Ofori-Parku (Advises for: Exploring students, Ghana, DIS and SIT programs)
Sarah Pearson (Advises for: CIEE, CET, and faculty-led programs in Mexico, Ecuador, and Panama) 
Emma Rinaldi (Advises for: Middle East, North Africa, Italy, Greece, and London (summer))
Luis Ruiz (Advises for: GEO Scholarships, Boren, Fulbright, Gilman Scholarships, and Mexico exchange programs)
Yifang Zhang (Advises for: GlobalWorks Internships)
---
Pre-Advising Questions to Ask Yourself 
As you start thinking about studying abroad (your goals, the type of experience you want to have, the programs you might be interested in, the planning process), you may want to consider asking yourself the following questions:
What do you want to come away with from this experience? What are your top priorities when it comes to studying abroad? Is it satisfying specific major/graduation requirements? Is it the practical or cultural experience? Perhaps personal growth? Connections to faculty members? Maybe all of the above?
How comfortable do you feel traveling and/or living abroad? Are you looking for a program/experience that will be more structured with on-site support? Or are you looking for a more independent experience?
Do you have dependents or other special needs that will need accommodation while abroad?
How long do you want to be away?
Do you want to live in a dorm? With a host family? In an apartment?
How important is cost to you? Do you have a personal budget or cost-range in mind?
What scholarships and financial resources do you currently have to attend university? What others are you able/willing to apply for to fund this experience?
When is the best time for you to go? Have you talked with your major advisor about graduation requirements and perhaps figured out when a study abroad program would fit in nicely with your graduation schedule?
---
Email