Language Requirement:
None
Academic Standing by Program Start:
See additional requirements
Location:
Americas, Panama
GPA: 2.5
Program Overview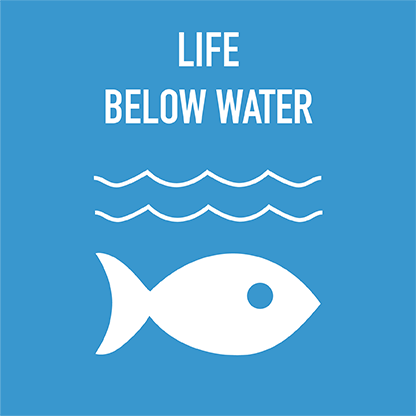 This program will not run in Summer 2023. 
GEO and The Oregon Institute for Marine Biology (OIMB) are excited to offer a program that will focus on the biology of tropical coastal habitats (coral reefs, mangroves, seagrass meadows) and relevant anthropogenic issues on both local and global scales.
The course will be offered at the Bocas Research Station (BRS), a facility operated by the Smithsonian Tropical Research Institute (STRI). BRS is located on Isla Colon, a part of an archipelago located along the Caribbean coast of Panama.
OIMB in Panama blog
and see what students do in the lab (and underwater).
Dates and Deadlines
| | | | | |
| --- | --- | --- | --- | --- |
| Term | Priority Deadline | Deadline | Arrival | Departure |
| Summer 22 | 2/15/2022 | 4/3/2022 | 8/27/2022 | 9/11/2022 |
Academic Details
The Marine Biology-Panama program offers seven, 400-level Marine Biology credits from spring term through September.
The program consists of a one-credit course in spring (BI405) and a two-part summer term course: a one-credit, eight-week planning the research project, and five-credit, two weeks of on-site academic instruction and fieldwork in Panama. OIMB Faculty Richard Emlet and Maya Watts are the instructors for the program.
BI405 Reading (1 credit P/NP) During the spring term, students explore primary and secondary literature on the habitats and environmental issues that will be seen in Panama. Students make presentations on their readings and participate in weekly discussions. Students will be required to develop a bibliography of material useful for their subsequent experience in Panama. Residency at OIMB is not required to participate. Evaluation will be based on the completion of the assignments and participation in the discussion. Class meets for one hour each week and will involve video conferencing for students on the main campus.
OXLA 488/588  Tropical Marine Biology in Panama (6 credits)
Summer term preceding the September field course
During the summer preceding the Panama field course, students will work to design and plan their research project to carry out during the field course in Panama. This pre-departure effort will involve periodic submissions of (and feedback on) planning reports organized around i) project design (questions and hypotheses) and background literature, ii) project experiments, methodology, and expected data, and iii) a completed project proposal with a list of materials necessary to conduct the research. This component is included in the study abroad program course fee. Students do not enroll for it separately. Residency at OIMB is not required.
September Field Course in Panama
The course in Panama will be a combination of a large number of field trips to a variety of tropical habitats (coral fringing and patch reefs, mangroves, and seagrass meadows), a planned research project with field observations, data collection and analysis, and lectures on habitats and organisms. Students will keep a daily journal of their observations and experiences and will conduct a research project lasting several days over a week-long period.  Assessment of student work will focus on the completion and quality of journal entries and presentation of research results in the form of an oral presentation and a research poster.
Additional requirements
This program is open to Biology, Marine Biology, or Environmental Science majors.
Must have completed at least one term at OIMB
BI451 Invertebrate Zoology
Upon acceptance to the program, you will enroll in BI405 in the spring term before the program through Duckweb, and you will be automatically enrolled in OXLA 488/588 through GEO.
Application process
This program has a rolling admission application process: GEO staff (and the program faculty leader, if applicable) will complete a review of the application materials of complete applications in the order that they are submitted ("first come, first serve"). Decisions about acceptance will be made shortly after you submit a complete application. There are some programs that fill fast, some even before the deadline. Students are encouraged to complete applications and commit to programs early.
Acceptance is based on a holistic review of your application.  This includes a review of your GPA, transcripts (including courses taken and in-progress), any additional requirements or prerequisites (see section "Additional Requirements"), and the short statement. Some programs require a letter of recommendation from a faculty that is not the program's faculty leader. If a letter of recommendation is required, you will find more information in your GEO application portal.
Faculty and Staff
Professors Richard Emlet (remlet@uoregon.edu) and Maya Watts (mwolf1@uoregon.edu), University of Oregon faculty members from the Oregon Institute of Marine Biology (OIMB), will direct this program.
Housing Description
You will be housed in quads (four persons to a room) in the dormitories at the Bocas Research Station. Group meals will be arranged at the study site. The dormitory, like the entire research station, has a tropical charm that incorporates elements of both colonial and native styles and is a very comfortable place to stay for a two-week period.