Urban Design in Barcelona
Urban Design in Barcelona
Language Requirement:
None
Academic Standing by Program Start:
Sophomore or Above
GPA: 3.0
Program Overview
Barcelona is a world leader in urban design and architecture with the Smart City Expo and Mobile World Congress occurring annually. Health and social equity are priorities in a culture that invests in the collective good.  Air pollution, sound pollution, light, as well as inclusive design, social interaction and cohesion and neighborhoods that serve locals are all priorities in the face of global pressures of tourism, capitalism and climate crisis. Design is the path to social good in Barcelona.
The Urban Design in Barcelona program, since 2011, has been connected to professional and government collaboration from director and faculty-leader Philip Speranza's time living and working in Barcelona since 1999.
The Spring program will be one of growth for the program. 16 credits will be conveyed via studio, media, advanced technology and seminar courses. Collaborations with Pritzker Prize Award RCR architects, Aldayjover and the City of Barcelona will focus around the integration of three Oregon + Catalunya ideals: urban design, housing access and cross laminated timber. The project will be located in the newly mixed-use La Marina del Prat Vermell post industrial neighborhood via past 22@ innovation district planners like Arrantxa Gonzalez. Barcelona leading Superilla pedestrianized three-by-three block area past subdirector Cynthia Echave will lead a sustainability, energy and indicators seminar. Jesus Arcos of Aldayjover will lead workshops and office visits around water in landsacpe architecture and architecture.
You will travel to Granada to visit the Alhambra, study the Albaicin neighborhood and to Cordoba's Great Mosque. You will also visit RCR projects in Olot and Ripoll and a visit to their office; Caralunya's only CLT factory and one of three in Spain will be visited in Rialp in the Pyrennes; and a possible one-week RCR La Vila workshop. You will learn intensive media skills including Grasshopper Rhino and Revit. You will be encouraged to find time for everyday health experiences such as using a local gyms, outdoor public recreation, pickup futbol, coastal and mountain trips, and Gaudi tours on the weekends.
See student work from previous years at the Urban Design in Barcelona blog.
Scholarship Opportunity:  Applicants to this program will have the option to apply for a program-specific scholarship. Five awards of $1,000 each are available. If interested, please refer to the Scholarship Essay in the program application, and speak with your GEO advisor if you have questions. Award recipients are chosen based on their scholarship essay, GPA, overall program application related to academic merit, and financial need. The due date for the Scholarship Essay is October 15, 2023.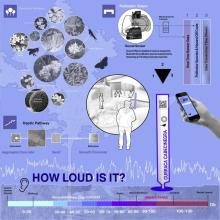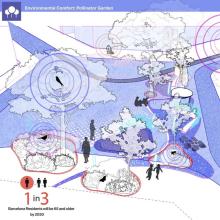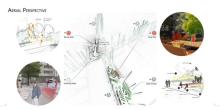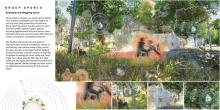 Dates and Deadlines
 

| Term | Year | Priority Deadline | Deadline | Arrival Date | Departure Date |
| --- | --- | --- | --- | --- | --- |
| Spring | 2024 | 10/15/2023 | 11/15/2023 | Early April | Mid June |
Academic Details
You will enroll in four upper-division architecture courses related to urban design and taught by Professor Philip Speranza.
Advanced Technology and Barcelona Data (UO ARCH 410/510)

Barcelona Urban Design Studio (UO ARCH 4/584)

Contemporary Urban Design in Barcelona Seminar (UO ARCH 410/510)

Media for Design Development (UO ARCH 423/523)
For more course information, click on View All Courses.
For UO students majoring in architecture, interior architecture, and landscape architecture, these courses may be used for professional elective requirements. Students from allied fields may be able to request major credit from their major departments.
Additional requirements
Experience with media-based design software.
Application process
This program has a rolling admission application process: GEO staff and the program's faculty leader will review complete applications in the order that they are submitted. Decisions about acceptance will be made shortly after.
In some cases, an interview with the program's faculty leader is required which will take place shortly after your application is submitted. Applying early is encouraged.
Acceptance will be based on a holistic review of your application. This includes a review of your GPA, transcripts (including courses taken and in-progress), any additional requirements or prerequisites (see section "Additional Requirements"), and the application short statement (essay).
Faculty and Staff
Professor Philip Speranza is the faculty leader of the program. He created the program and has successfully run it for over a decade. He will be joined by Barcelona architects and other local design professionals, and possibly other visiting University of Oregon faculty members during the program as guest speakers. Professor Speranza is an architect, urban designer and assistant professor in the Department of Architecture at the University of Oregon, where he teaches design studios in architecture and urban design, media courses in computation and data visualization.  Speranza's research scholarship and creative work explore the use of new geospatial design methods to understand small-scale social and environmental phenomena in urban design.
Housing Description
Students will be housed in either apartments or residence hall within a short commute of the study center. You may share a room with another student depending on the size of the group. Additional housing details will be made available closer to the program start date.