As an education abroad provider based at the University of Oregon, GEO offers personal service and bespoke programming. Whether you're already an institutional partner/affiliate or you're considering a potential collaboration, there are many ways we can work together. GEO brings the world to your students with integrated global education experiences tailor-made for digital platforms, as well as travel-based study abroad or domestic study away in Oregon. If you're seeking global classroom enhancements now or you're looking ahead to 2021 and beyond, GEO has exciting options for you to explore.
---
---
Benefits of Working with Us
Global Education Oregon (GEO) is a study abroad program provider based at the University of Oregon. In addition to serving as the campus study abroad office, we partner with more than 35 colleges and universities around the country offering students academically rigorous and thematically diverse study abroad programs at our centers in Europe, Africa, Asia, and the Americas. We offer unique opportunities for both your students and faculty. GEO offers your faculty the opportunity to customize programs around the world and, if they wish, teach students from throughout the United States. The following are some benefits of affiliating with GEO:
Thematic, academically rigorous program offerings for your students with no additional institutional investment.
Comprehensive risk management is overseen by GEO staff in Oregon with protocols developed in collaboration with UO Risk Services; experienced directors on-site work closely with GEO staff and students on all health and safety issues that may arise.
Comprehensive support for students, staff and faculty in matters related to promotion, recruitment, application, orientation, program participation, and reentry.
Funding opportunities for students, faculty, and study abroad administrators.
---
Connect With GEO
Our institutional representatives serve as your primary contact to GEO. They are committed to understanding the policies and procedures unique to your office and campus, and helping you meet your internationalization goals.
---
Partner_FacTestimonial.jpg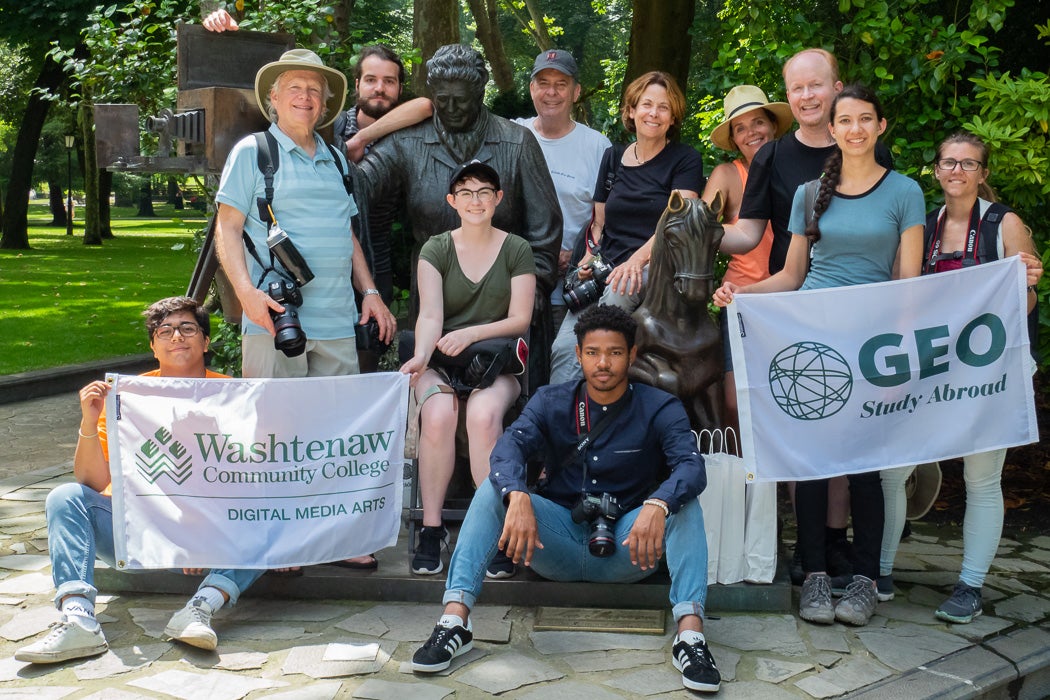 Faculty Testimonial
"Everyone in the GEO crew that I encountered and/or worked with was simply excellent! I very much appreciated their supportive and always positive communications, depth of experience and expertise, and other insights to put this project together. I look forward to another iteration of this course sometime in the future as well."
—Don Werthmann, Professional Photography Faculty
Digital Media Arts Department Co-Chair
Washtenaw Community College
Ann Arbor, MI
---
Funding Opportunities
Faculty Development Grants
Staff and faculty are eligible for development grants that support visits to GEO centers abroad, and exploration of customized programs. GEO awards grants (up to $3,000) to support international travel for the purpose of developing new, faculty-led study abroad programs. Grants can help fund a visit to a single site or to multiple sites within a country or region.
Grant applications are due on March 1 for expected travel between April 15 and the end of the same calendar year.
GEO Mini Grants
Faculty and study abroad administrators from partner institutions are encouraged to apply for a small stipend (up to $500) to help cover the cost of lodging, food, transportation, and/or research activities in conjunction with their visit to a GEO Center. Grants are awarded year-round.
Please complete this short application, scan, and return to Lisa Calevi at lar@uoregon.edu. You will receive a response from GEO within two weeks of submitting your GEO Mini-Grant application.
Segovia_group 2.jpg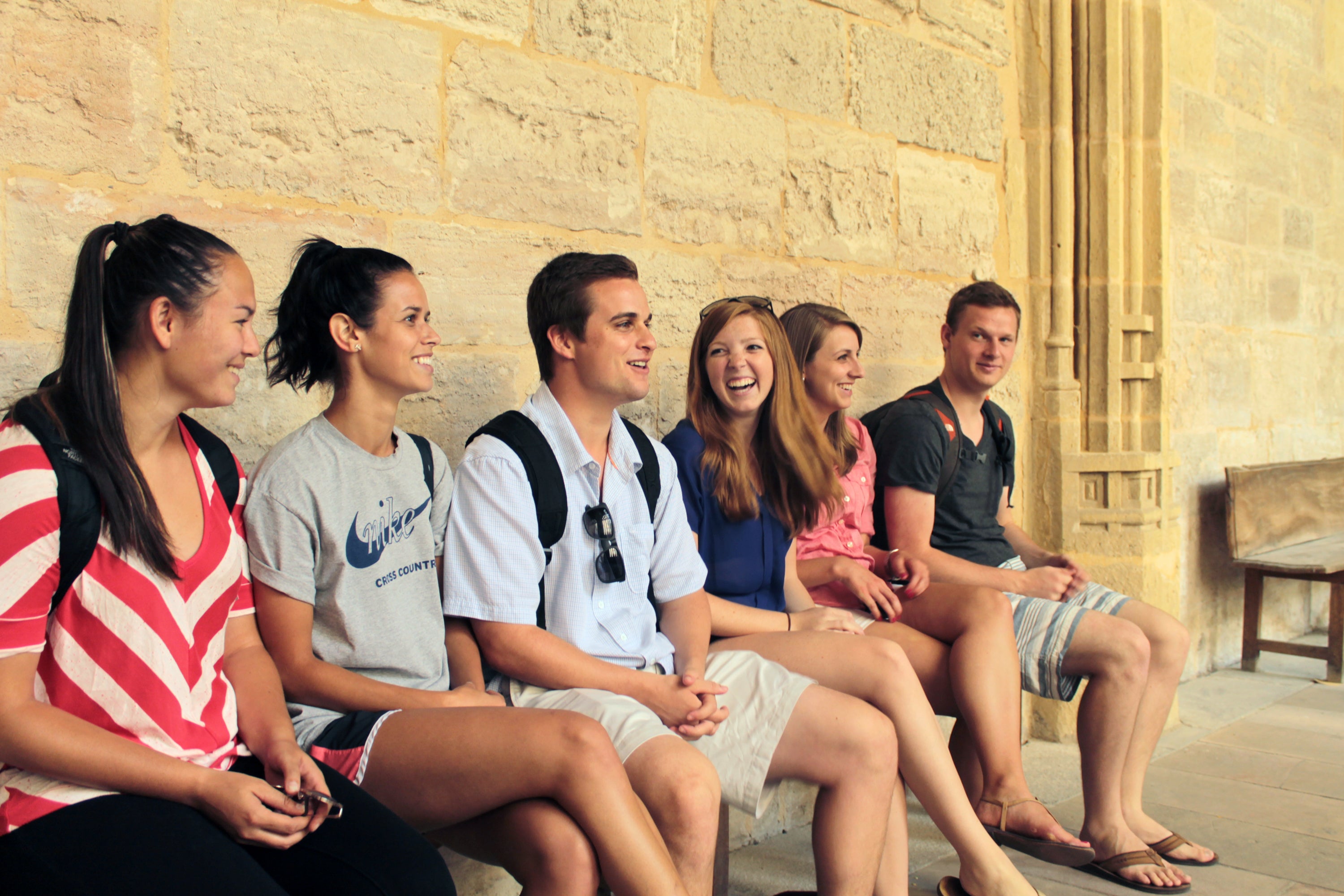 Scholarships for Students
GEO offers scholarship opportunities to students from partner universities who are planning to study abroad in GEO programs. Scholarships are based on financial need and academic merit.
---
Resources for Academic Advisors
Study abroad opportunities can offer students a wide range of benefits, including developing global awareness, enriching academic learning, supporting the growth of leadership skills, advancing networking and career opportunities, improving second language skills, and enhancing personal growth. Advisors and faculty can utilize the following resources as tools to help students stay committed and aligned to their academic goals.
---
Request GEO Collateral
---
Our Mission
Global Education Oregon (GEO), a campus-based study abroad program provider, resides in the University of Oregon Division of Global Engagement. We create pathways to international, experiential learning for students, faculty, and university partners. Founded on the belief that international engagement is integral to developing global citizens, we:
Prepare students for a 21st century workforce, creating exceptional academic and professional development opportunities abroad;
Connect faculty to cross-cultural perspectives that enhance their teaching and research;
Provide institutional partners with a personalized, progressive approach to international programming and collaboration.